Mezzanine Flooring
Mezzanine floors are the fastest and convenient way to add extra floor space to your existing warehouse. It is significantly cheaper than structural alternations.
"Had the best experience with West Pennine Storage Equipment, just wanted to say thank you to the team for great results and one happy customer!"
Contact Us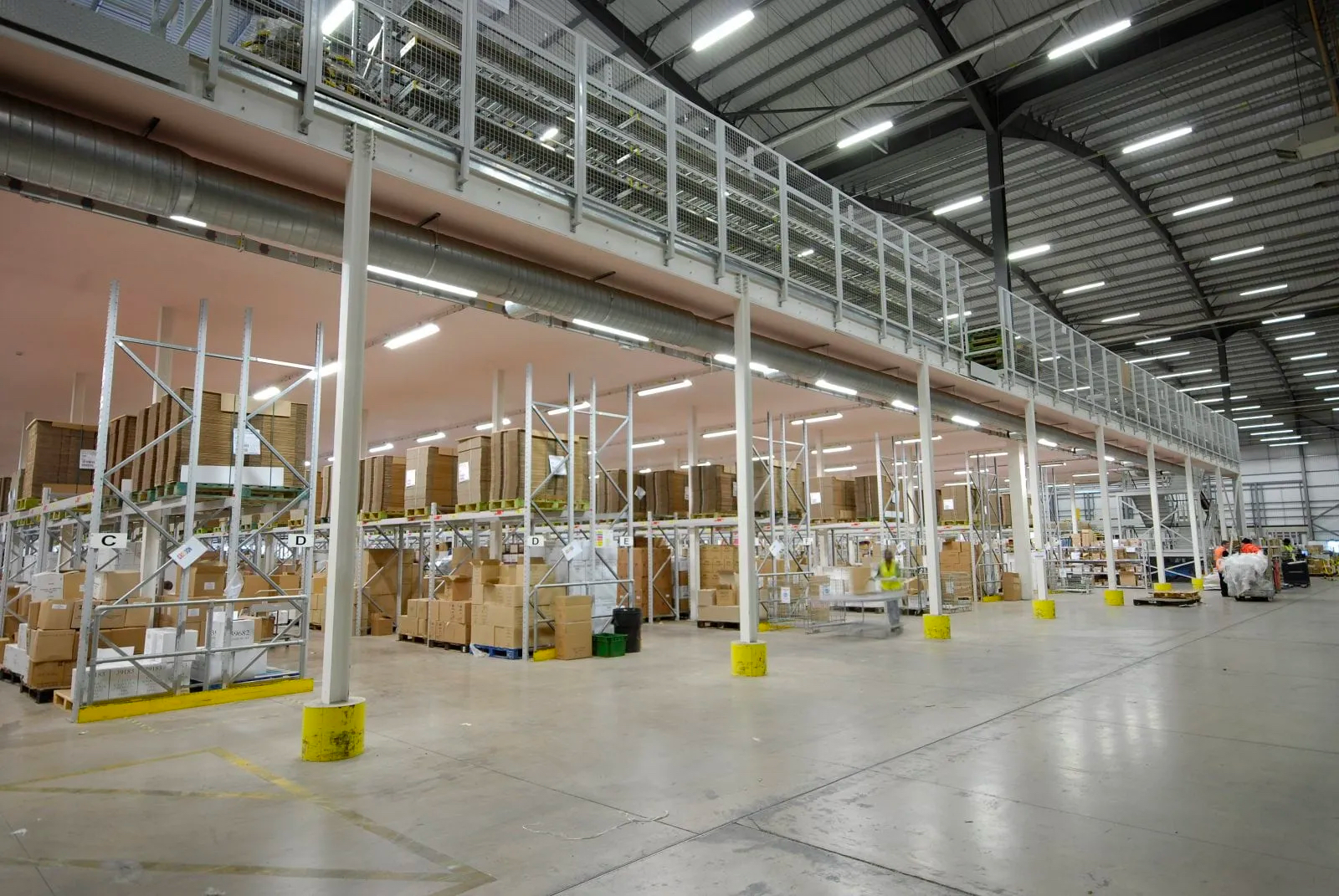 Mezzanine Floors For Sale
Here at West Pennine Storage Equipment, the design and installation of specialist mezzanine flooring comes naturally to us, so why not let us do all the hard work for you? Mezzanine floor systems and multi-tier storage systems require a complex site survey which West Pennine Provide for free with no obligation. Our mezzanine floor systems are designed and fabricated to suit your specific requirements, so if you're looking to update your industrial environment and add space to your current building, don't hesitate to talk to us about your new mezzanine floor system today!
We believe in affordability, meaning our mezzanine flooring is suitable for various budget requirements, and can be purchased using lease finance to spread the cost over several years. When it comes to maximising the space you have within your warehouse, modern mezzanine floor systems will work out cost-effective, providing you with additional space for storage thus increasing your storage capacity and inventory, and therefore your revenue.